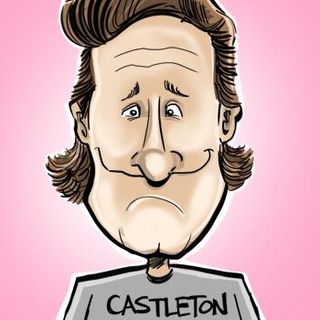 Mirror Early, Mirror Often

Mirror Early, Mirror Often by Stephen Michael Kellat is licensed under a Creative Commons Attribution-ShareAlike 4.0 International License.
Based on a work at http://skellat.freeshell.org/blog/mirror-early-mirror-often.html.
The news over the past week was fairly disturbing.1 It could also be said that the concept of "net neutrality" is rather effectively dead in the United States of America. Those who might have championed it have also killed it with calls for censorship due to a recent outcry over banning "hate sites".2 The big questions over statuary and other monuments that came out of the recent conflict in the Virginia community of Charlottesville are what fuel this right now.3 Conservative writer Erick Erickson expects violence may increase based upon the current state of events.4
One website, The Daily Stormer, has been chased away from most of the public Internet which is otherwise known as "de-platforming". A variety of news sources have covered this remarkable chase. This has happened in the background of continuing protests and counter-protests with a flare-up in the Massachusetts community of Boston.5 Most recently the domain name registrar NameCheap revoked the registration of that site after GoDaddy and Google had both done so.6 There was even an attempt to request a so-called enhancement of Tor to block the site after it had retreated to being a hidden service there but the request was blocked as it would have been against the basic purpose and reason for Tor to exist.7 The Southern Poverty Law Center's intelligence project apparently has been taking action for multiple years to try to get some of these withdrawals of service to take place.8
The Electronic Frontier Foundation has spoken about the situation from an expressive rights perspective and noted that a slippery slope was present.9 The Electronic Frontier Foundation noted that it was a small step to designate groups like Black Lives Matter as a hate group that needed to be eliminated from the Internet too.10 Similar concerns were raised by the CEO of Cloudflare, Matthew Prince, who withdrew his company's services from The Daily Stormer where he even noted that a member of his company's staff asked if that act was the start of the Internet dying.11
In light of all this recent news, I remain concerned. The Canadian commentator Rex Murphy has written, perhaps quite rightly, that these are quite crazy times in the United States of America.12 My work building off work at the Chaos Communications Conference on reviewing the Outernet satellite platform continues.13 The original plan was to present that work at OggCamp 17 but due to family circumstances as well as the unpredictable nature of my day job that did not happen.
Our very centralized Internet is very rooted in the United States of America. Twitter, RedHat, Netflix, FaceBook, Google, Amazon, Microsoft, Apple and more are all companies headquartered in the United States of America. Parts of the Linux world are not headquartered here but major pieces are here let alone a major portion of core Internet infrastructure. This presents a signficant point of failure not in terms of these resources simply vanishing but in terms of the output becoming filtered quite hard. There need not be any governmental action to make it happen. If anything the howling mobs are causing statues to be pulled down across the United States of America. The Lincoln Memorial in the capital has been defaced over the past week.14 A bust of Abraham Lincoln in Chicago was set on fire.15 Multiple people are facing charges for toppling a Confederate statue in North Carolina.16
First the mob demands "net neutrality". Now it throws it away calling for "good censorship". What is next? Cultural hegemony through consolidation of Internet providers in the United States of America does lead to problems when the culture starts to go to war with itself.
Mirror early, mirror often, mirror locally.
---