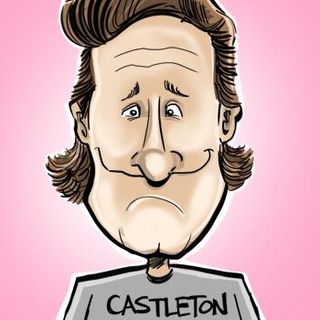 Stephen Michael Kellat alpacaherder@identi.ca
AdmiraltyHouse
Itinerant goatherd who lost the plot let alone his herd.
New tools used from the archive

2017-01-16T19:21:12Z via Dianara To: Public CC: Followers

Downloaded gImageReader and the associated tesseract-ocr-all packages. I generally don't have to do optical character recognition. Today was one of those days.

Call For Testing: Backporting Dianara 1.3.6 From Ubuntu Zesty Zapus To Other Supported Versions

2017-01-16T02:59:55Z via Dianara To: Followers , Public CC: K' , JMobile , JanKusanagi @ DM , JanKusanagi

Slipped in as of January 12th was a new version of Dianara that I've been waiting on. It is in Zesty Zapus which will come out in April. Since Debian is entering a freeze period this will be the last version to roll down the pike into Ubuntu. I could start fiddling with snapcraft but I've got enough on my plate at the moment.




Your help is needed in testing the proposed backport. You need to be running any of the Ubuntu flavors on 14.04, 16.04, or 16.10. Mint users are appreciated for their enthusiasm but won't be able to play along in this game as they're running a Frankenstein's Monster that isn't quite binary-compatible with Ubuntu anymore.




First you need to run the following command to add the testing PPA: sudo add-apt-repository ppa:skellat/tests




There will be disclaimers asking if you're out of your mind as this PPA has stuff in it that may make your machine go kaboom. Accept that and add the PPA. After that please go to your favorite package management tool and either upgrade only Dianara or install it for the first time. Once that is done, please open Dianara and use the program. Leave a comment on this post. Like somebody else's post. Otherwise use the package.




If the program works, please leave a comment here saying which version of Ubuntu you were using. After that, please visit https://bugs.launchpad.net/trusty-backports/+bug/1656729, click on the "This bug affects you" link, and select "Yes, it affects me".




When you are done testing, please quickly run sudo apt-add-repository --remove ppa:skellat/tests to remove the PPA from your package archives. Many things go into that testing PPA. You do not want to break your system.




If we can wrap up testing in a week or two, that would be great.

Alex Jordan , nukem , der.hans , Claes Wallin (韋嘉誠) and 1 others like this.

Alex Jordan , Alex Jordan , Alex Jordan , JanKusanagi and 7 others shared this.

I'm running Dianara 1.3.4-1 from Ubuntu's universe repository. About to switch to the PPA version.

The upgrade to 1.3.6 went flawlessly. I'm running Ubuntu 16.10.

NSFW but beautiful

2017-01-15T05:06:47Z via Dianara To: Public CC: Followers

This is probably the best picture-based explanation of HTTP error codes I've seen: https://gnusocial.de/notice/8875440




Did I mention I had a fairly lousy week at work? We had a new edict come down. Anybody saying or asking anything about Mr. Trump's taxes is to be responded to with: NO COMMENT. If they get nasty about Mr. Trump's taxes and try to deflect blame for their own tax problems, I may be hanging up on way more people.

Alex Jordan likes this.

Alex Jordan shared this.

Well Today Sucked

2017-01-12T23:14:46Z via AndStatus To: Public

Another fellow officer joined the club today of Taking The Wild Ride. She's possibly going to resign after this one.
--
alpacaherder
URL: https://quitter.se/notice/9049532

The wild ride in this case was a suicide caller. Callers have been vicious the past few days. I had one on the edge this morning but she hung up first before she went overboard.

Filling season hasn't officially started yet. Trump hasn't been inaugurated yet. These feel like previews of bad days ahead.

I Hate Being Off From Work Very Sick

2017-01-10T19:05:08Z via Dianara To: Public CC: Followers

And if anybody can explain the wacky weird dream of Eminem trying to become the next Weird Al Yankovic with rap standing in for the accordion, I'm up for speculation. I also had an unaired pre-NCIS Tony DiNozzo as Baltimore cop adventure mixed in the dreamscape too with film actor Donald Pleasaunce as the villain of the piece. My brain was finding that there was nothing left in the stomach or anywhere else to draw on so it was earnestly seeking stored glucose elsewhere to burn to keep going.




All I've held down so far are applesauce, tortilla chips, and orange slices.