Last day of the campaign! Second milestone unlocked! Let's keep it up!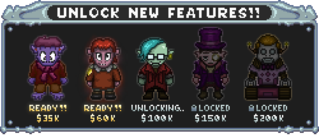 Thomas Løcke, aether, jrobb, Mike Linksvayer and 3 others likes this.
Thomas Løcke, jrobb, SombreKnave, SombreKnave and 4 others shared this.
Show all 6 replies




uso el traductor de google y parece que lo hace a proposito....la traducción es ilegible...no se entiende..el quick traslator que uso siempre ahora esta irreconocible.