Chris Webber at a costume ball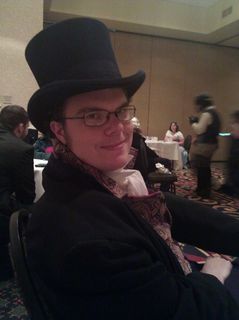 Testing the image upload stuff in pump.io. Outfit designed by my spouse Morgan. She claims I should wear such clothes all the time.

a(n) person, Mohan Ram, Al-Scandar Solstag, uıɐɾ ʞ ʇɐɯɐs and 8 others likes this.
Show all 9 replies


I don't have a pocket watch, but that's clearly a situation that should be rectified. Eventually I'm likely to stumble into a cool, cheap one at a thrift store, right?

That expression you're wearing would be perfect if you had a monocle on.