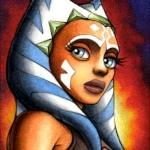 Rebel Jedi

archero@identi.ca

República Galáctica

I'm not anti-social, I'm just not user friendly • Geek un poco Friki • GNU / Linux • KDE Plasma • SciFi • Astronomía • Ciencia • Informático en el averno Otras redes sociales: Mastodon → https://mastodon.social/@archero
Followers
Alcalá de Henares, Spain

Cuenta inactiva. Me puedes encontrar en seguidodoblado@datamost.com

Ballarat, Australia

Free software activist who loves riding bikes and flying kites. Lead developer at www.sturm.com.au.

Sean Tilley deadsuperhero@identi.ca

San Francisco, CA

A geek, apparently.

Acracia de Iguales

Libertad y Bien Común. Por eso promuevo el Software Libre y, aunque me falta mucha teoría y toda la práctica, simpatizo con el anarquismo. Lo mismo con el feminismo, sólo que en este caso estoy en el lado de los privilegiados y explotadores, por lo que me es más difícil darme cuenta y renunciar a mis privilegios, y tengo mucho machismo que expulsar de mí. *** Esta es mi cuenta principal (evanarkisto@identica), aunque tengo cuentas en MiPump.es (EVAnaRkISTO@mipump.es) y en Datamost.com (EVAnaRkISTO@datamost.com)

Buenos Aires, Argentina

Usuaria de Linux Mageia, Fedora y Puppy. i3 WM. Bibliotecaria. Escucho música clásica y tango todo el día, paseo por museos y bibliotecas y me voy a dormir a las 22hs. Siembro, cosecho y cocino. Hago bordados y muchos blogs. Trato de leer mucho. || Esperanta lernanto.

Sweden or Hong Kong

Saving the world by solving first-world problems. My main is at https://libranet.de/profile/clacke .

Minneapolis, MN, USA

I do A&R work for http://blocsonic.com in Minnesota, Kentucky, DMV (DC, Maryland, Virgina), and North Carolina.