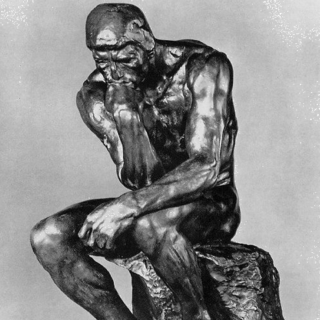 4slamK

aslam@identi.ca

here

GNU social: 4slam@loadaverage.org -- https://loadaverage.org/4slam | Twitter: @akwala -- https://twitter.com/akwala | http://i.dmaculate.me | http://melange.dmaculate.me | http://muse.mythicflow.com
TSA is tracking regular travelers like terrorists in secret surveillance program - The Boston Globe

2018-07-30T02:44:03Z via AndStatus To: Public

El Paso County Deputies Started a Fight Club to Reward Use of Force Against Prisoners | American Civil Liberties Union

2018-07-30T02:36:44Z via AndStatus To: Public

Justice Dept. Seizes Times Reporter's Email and Phone Records in Leak Investigation - The New York Times

2018-06-08T02:26:52Z via AndStatus To: Public

Who released the AKP leak files containing private info of Turkish voters

2016-07-27T16:08:10Z via Puma To: Public

EFF is suing the US government to invalidate the DMCA's DRM provisions

2016-07-21T15:05:18Z via Puma To: Public

"It's both!"

2016-06-21T20:11:43Z via Puma To: Public

https://mobile.twitter.com/masspirates/status/745234392558276608

Ammon, Idaho built an open access network that makes all ISP offers available at one website.

2016-06-16T18:47:45Z via Puma To: Public

http://arstechnica.com/information-technology/2016/06/what-if-switching-fiber-isps-was-as-easy-as-clicking-a-mouse/

Claes Wallin (韋嘉誠), Arcee likes this.

The impossible task of creating a "Best VPNs" list today

2016-06-01T14:22:31Z via Impeller To: Public CC: Followers

A photographer trains his lens on the racism faced by Africans in India

2016-05-30T16:41:06Z via Impeller To: Public CC: Followers

South Asian migrants say they were put in 'body bags' for deportation from US

2016-05-30T05:51:46Z via Impeller To: Public CC: Followers

Starkly Beautiful Brutalist Buildings, Photographed in Black and White

2016-05-26T05:18:41Z via Impeller To: Public CC: Followers

Tyng-Ruey Chuang likes this.

Closed software used for risk assessment of defendants/convicts.

2016-05-24T01:51:13Z via Puma To: Public

Tandava Duet

2016-05-22T06:19:02Z via Identi.ca Web To: Public CC: Followers

The Theatre, #3

2016-05-18T00:58:00Z via Dianara To: Public CC: Followers




Part of the series "The Show Goes On."

Arcee likes this.

DerivativeTerrorism - An Order Of Magnitude More Destructive Than The Original

2016-05-08T19:19:51Z via Impeller To: Public CC: Followers

The Danger of Differential Equations

2016-05-07T17:29:06Z via Impeller To: Public CC: Followers

London's Muslim Mayor is nothing New: 1300 yrs of Muslims who Ran Major European Cities

2016-05-07T16:19:38Z via Impeller To: Public CC: Followers

http://www.juancole.com/2016/05/londons-nothing-european.html

>... Muslim heads of major European cities have been a commonplace for nearly 1300 years, and even at the beginning of the 20th century a few Balkan cities still had Muslim governors. Sadiq Khan's victory is a great one and we should be happy that an Islamophobic and scurrilous campaign against him by the Tories was thwarted by the good sense of Londoners. But let us not exacerbate the weird amnesia of Europe about how central Islam and Muslims have been to its history since the eighth century (when Byzantium, founded by Heraclius in 610, was only a century old itself). Sadiq Khan has many illustrious predecessors among European Muslim urban leaders.

Clinton left a rhetorical door open for Sanders to connect Wall Street and race...

2016-04-30T03:56:28Z via Dianara To: Public CC: Followers

http://www.rollingstone.com/politics/news/the-line-that-may-have-won-hillary-clinton-the-nomination-20160428  

Thanks to a number of settlements, we now know that some companies got many of those new signatures via intentional strategies targeting black and Hispanic customers. The most infamous example was Wells Fargo, which paid a $175 million settlement for systematically overcharging black and Hispanic borrowers.




It came out that a Maryland office of the bank referred to subprime loans as "ghetto loans," and pushed its loan officers to unload as many as possible on the "mud people" of Baltimore and the surrounding suburbs. A crucial element involved pushing expensive and dangerous subprime loans on people who qualified for the safer, lower-interest prime loans.




…




In conjunction with better-known offenses in 1960s & 70s] like blockbusting (i.e., clearing neighborhoods of white residents through scare tactics), the misdeeds of companies like Eastern Services helped destroy black neighborhoods practically overnight. They did so in much the same way the modern foreclosure crisis has now left deserts of blighted homes in cities all over the country, from Trenton to Fort Wayne to Fayetteville to Rochester to Port St. Lucie and beyond.




Likewise, the "interest-only" or "negative amortization" loan of the subprime era, which allowed people to jump into new houses with little or no money down, was little more than an homage to the "contract mortgage." The latter was an infamous type of zero-equity real estate loan-sharking that targeted black homeowners throughout the pre-Civil Rights era.