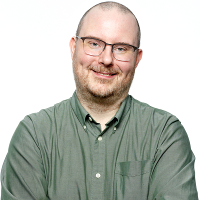 This Node.js mailing list thread (which @Richard Fontana pointed me to) inspired me to write up some thoughts on what project leaders should think about when considering a corporate home for their project. I posted it as a blog both on my personal blog and Conservancy's blog (crossposted to maximize distribution).
---
BTW, I actually tried repeatedly over nearly two days to post to the Node.js mailing list, which is a Google group. I am clearly subscribed to the group with both my Conservancy and ebb.org email addresses, but posts from either just get silently dropped AFAICT. My SMTP server seems to indicate successful delivery with: Dec 5 13:25:31 SERVER postfix/smtp[12790]: 89480E1700: to=<nodejs@googlegroups.com>, relay=gmr-smtp-in.l.google.com[74.125.142.14]:25, delay=0.83, delays=0.3/0.01/0.26/0.26, dsn=2.0.0, status=sent (250 2.0.0 OK 1386267931 e8si375198igg.0 - gsmtp)
I get no bounces and no indication that my post is being dropped on the floor. And, you cannot submit a bug report to Google Groups without a Google Account. So, while it looks like you can participate to a Google Group without a Google Account, it seems that might be harder than it looks sometimes.
Richard Fontana, Mike Linksvayer, Dan Scott, Claes Wallin (韋嘉誠) and 1 others likes this.
Mike Linksvayer, warp shared this.
Show all 6 replies
So, in this particular case, the grumpiness is because a longtime project member had his credentials disabled because he blocked a patch to degenderize pronouns in the documentation.

I wonder if there are any non-profits who'd be willing to take on the project in that situation.


Hey Brad, thanks for the writeup; I have a feeling I'll be pointing people to it in the future!