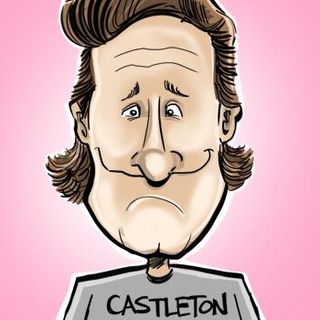 Stephen Michael Kellat

alpacaherder@identi.ca

AdmiraltyHouse

Itinerant goatherd who lost the plot let alone his herd.
Alexandre Oliva at 2018-05-13T23:24:32Z

if you're going to pick up RMS at the airport and your car lets you down on the road, what would you do? lucky me, insurance company took me to the airport while towing my car back home; his flight was late; and a friend was to meet us there. phew!

Yutaka Niibe, Claes Wallin (韋嘉誠), Stephen Michael Kellat likes this.

Stephen Michael Kellat shared this.

» JanKusanagi:

"Also, don't pick him up on a modern car with all the crappy onboard computer system full of propietary software and spyware!!

xD"

I suggest a vehicle made by Henry Ford's own hands. At least it won't be patent encumbered.

Stephen Michael Kellat at 2018-05-14T00:09:48Z

Claes Wallin (韋嘉誠) likes this.

Stephen Michael Kellat, Ben Sturmfels likes this.

Stephen Michael Kellat shared this.

Evan Prodromou at 2018-04-12T17:22:18Z

Stephen Michael Kellat likes this.

This is my first attempt doing an audio journal. I'm especially interested in having it work better with pump.io.

Honestly I was surprised at the audio quality. That's good enough for a personal journal, I think.

Eventually I'd like to be able to share audio embedded into the content.


Let's do a little experiment. It's obviously biased by my relative participation in each, but I'm comparing the reach of twitter, facebook, Diaspora, pump, G+, and GNU Social (plus anything that can talk directly to it...that is not via NavierStokes).




Please like this if you see it. Obviously, if you want more people to like it, then you share it, but I'm only going to count likes.

Stephen Sekula, David "Judah's Shadow" Blue, Splicer, Sarah Elkins and 26 others likes this.

dw, dw, dw, EVAnaRkISTO and 15 others shared this.

Show all 12 replies

Here are the final numbers




GNU Social/Mastodon: 49

pump.io: 31

Facebook:26

Diaspora: 15

G+: 7

Twitter: 0




What's interesting is that on Diaspora, pump, and GNU Social, I all got actual comments about how the study was being conducted. I got literally zero comments on twitter or G+. There's all sorts of bias in this, but I have more "friends" on facebook by an order of magnitude and significantly more on twitter than the free platforms. So, it seems like people join the proprietary networks and just don't use them very much.

Facebook is up to 29. The slow burn...

Diaspora is up to 17

Extreme Threat Alert

That's pretty scary. However, I am tuned to FM radio and haven't heard a warning from that nor have I heard the outdoor sirens.

Stephen Michael Kellat likes this.

Claes Wallin (韋嘉誠) shared this.

The Internet Of Self-inflicted Harm

Nathan Willis at 2018-01-02T15:35:21Z

I've been reading a lot of home-automation blogs recently, for the purpose of planning out a few HA projects at WillisFarms.

It's pretty alarming to me to see how many of the people involved in this hobby default to using

WiFi for the in-house network of things like unencrypted sensors
Sending their data out over the Internet in order to access it, rather than sending in to a local server on their LAN
Signing up for some commercial web service as a gateway between their sensors and whatever their state engine or front-end app is, rather than using a local MQTT server

I mean, we expect the commercial IOT industry to do horribly insecure and privacy-destroying things, but why is the DIY community doing this to itself?

Charles Stanhope, Claes Wallin (韋嘉誠), Stephen Sekula, Stephen Michael Kellat and 1 others likes this.

Claes Wallin (韋嘉誠), Claes Wallin (韋嘉誠), Claes Wallin (韋嘉誠), Claes Wallin (韋嘉誠) and 1 others shared this.

Well hell, that's helpful: root@FreeBSD-10:~ # pkg git The package management tool is not yet installed on your system. Do you want to fetch and install it now? [y/N]: y

Stephen Michael Kellat likes this.

Amazon.com and Hawaii

David Chung at 2017-12-28T08:21:18Z

Amazon.com service quality has drastically taken a hit, especially when it comes to Prime shipping to Hawaii.

Some items are now ineligible to be shipped to Hawaii.

Prime members in Hawaii enjoy free standard shipping and used to pay a small extra for expedited shipping. However, I haven't seen the option to expedite shipping recently...

Hawaii customers experience significant delay on getting their purchases to leave the warehouse! The order status remains in "shipping soon/today/now" for days before that status is changed to "shipped" with a tracking number.

I recently learned that the shipping speed determines the method of shipping, not when your purchase will actually get to you! You could select expedited shipping but still have your ordered delayed as it sits in the warehouse.

If you're in Hawaii and considering becoming a Prime member for shipping alone, I would discourage it. Shop elsewhere!

I'm considering dropping Prime membership myself and am looking into music and video alternatives.

Stephen Michael Kellat likes this.

Stephen Michael Kellat likes this.

Stephen Michael Kellat shared this.

>> George Standish:

"wtf?"

WTF indeed.

The headline is clickbait as I've stated in other comments.

And if you think this is bad, imagine what the "Internal Revenue Service Restructuring and Reform Act of 1998" in Section 3707 prevents me from saying and doing at work. That's a direct order passed by Congress and signed into law by President Clinton.

Stephen Sekula at 2017-12-16T21:51:48Z

Stephen Michael Kellat likes this.

Stephen Michael Kellat shared this.

Garcetti v. Ceballos. That's the case I was thinking about. I just had to crank out a big paper ex nihilo and just polished off a final so I apologize for not recalling the exact citation.




Turning in your budget paperwork in response to the interagency demands of the OMB counts as official action as part of official duties. It wouldn't be in my duties at my measly GS-7 pay grade (scale runs GS-1 at the bottom to GS-15 at the top) but the senior execs would have such in their duties.




The ban in the WaPo article only related to the budget paperwork. That's all OMB could control. It does make me wonder what somebody CDC wrote.

Stephen Sekula at 2017-12-16T15:01:52Z

Instead of "science-" or "evidence-" based, they are to say that "CDC bases its recommendations on science in consideration with community standards and wishes." Wishes? Heck no. Because it is the only way to eatablish reliable information. Period. Full stop.

AJ Jordan, George Standish, Stephen Michael Kellat likes this.

Stephen Michael Kellat shared this.

My understanding of the WaPo piece is that somebody engaged in "malicious compliance" writing up budget documents to go to the OMB. OMB decided it was done being messed with and lashed back. Federal employees do not have freedom of speech when preparing official documents that must conform to a task standard set by a reporting authority. Heck, I've caught flack on my contact case reports for calls for them being written in too negative of a tone.

Federal employees who #resist are guilty of insubordination frankly and can be fired under expedited procedures.

Is lnxwalt on pump? web interface for federati seems down, but I am able to submit through apps.

Stephen Michael Kellat likes this.

[Blog] Designing a Well Lived Lfe

Craig Maloney at 2017-12-15T06:00:05Z

(

http://feedproxy.google.com/~r/CraigMaloney/~3/JbBh_1sZ3zw/

)

I'm currently enrolled in Leo Babauta's "Designing a Well Lived Life" course, and one of the things that was mentioned during the webinar was about some of our intentions for the upcoming year. These aren't resolutions per se because they're things that I intend to work on throughout the year, but I wanted to share some of the ones that I came up with initially (and will likely be added to in the coming months).

Writing more / designing more: I'm finding one of my main sources of stress this past year was in not finishing up my game designs. Part of that was because I felt a dichotomy between my job search and my desire to work on the games that were percolating in my head. So my intention for the year is to put more effort into working on and finishing the game designs that I am working on, starting with the Pepper&Carrot RPG.

Programming more: My chosen career path is that of a programmer so what better way to celebrate that than by programming more and getting some of the ideas in my head out into the world. Also learning my craft better is important to me and I desperately want to get back to some of the more theoretical and hairy bits of computer science. Yes, this means more Scheme in the future. ;)

Engage more with people, not things: I'm finding myself getting more and more frustrated with social media so I'm turning off Twitter for now (frankly because it's a hot mess) and focusing more on meaningful interactions with people. So I'm focusing more on Mastodon (where I find more positive interactions). This also means not checking social media as much and creating more of what I'm terming "sacred spaces" where I'm allowing myself more time to focus and not be distracted.

Blogging more: Part of not being part of social media means I'm going to spend more time blogging about my progress and other topics of interest. This will allow me to engage more with folks with longer-form articles and will also allow me more time to write down my thoughts and be more coherent with them. It'll allow me to go for more of the longer game instead of the short dopamine hits of social media.

Getting out of debt: Frankly this last year of unemployment did wonders for our banking account and I want to get us back to where we're paying off our bills as best we can. That means scaling back our financial commitments as well as not buying every new thing that comes out on day of release. This also means finding ways of earning money that aren't susceptible to the whims of the job market and finding multiple means of income (see game design focus above).

Supporting creators in sustainable ways: This means helping out the folks that I admire in sustainable ways that don't put us both in jeopardy. Patreon recently did weird things with their fee schedule and then walked that back. I'd like to find better ways to help keep those creators able to support themselves and by extension help them to create the stuff that I enjoy (and can also use in my own creations).

Physical health: I need to do more outdoor activities and ensure that my body doesn't decide to crap out (throwing the above intentions into doubt).

Kindness: This applies both to others and to myself.

Mindfulness: Appreciating the moments as the occur and being fully present in that moment.

I'm sure there will be others but these are the biggies for now.

With that said I'm logging out of Twitter and Tweetdeck and revoking my access to Twitter via Rainbowstream. I'll be engaging more on Mastodon ((http://octodon.social/@craigmaloney) so you'll find me there. Note that I don't expect anyone who is currently on Twitter or other social media to follow me on Mastodon. I understand that Twitter is a habit and if that works for you then that's fine. I'm more doing this for my own sanity and well-being. If you want to follow then please do it because you want to, not because of me. Maybe I'll be back someday but for now I need to break the habit of checking Twitter and this seems as good a time as any to make the break.

I hope you'll join me in looking at ow to create better habits for the upcoming year and invite you to share your progress, whether in the comments here or on your own blogging platform.

Here's to a designing a well-lived life together.

Ben Sturmfels, Stephen Michael Kellat likes this.

My weekend project is going to be lofting a TV antenna in anger. Spectrum is providing pretty bad service but I cannot migrate off them totally yet. I still have to buy an HDHomeRun to tie-in for tuning.

Supposedly a crew recall has been issued but Congress had neglected to approve operating budget to that date or beyond. It is going to be wacky. My elected masters aren't playing nice with each other.