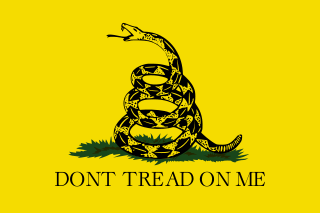 Tom Tishken

kd4wov@identi.ca

Grand Island, United States

Look for me, KD4WOV, on jabber.org, identi.ca, twitter, friendfeed, foursquare, Freenode irc, facebook, google hangouts, and echolink (Node: KD4WOV-L). You can hear me over ham radio and if you hear me, give me a call. My background is electronic engineering, 2 way radio, computers, and technology.
Alexandre Oliva at 2020-05-21T15:10:01Z

.oO to those demonstrating for rights, complaining about social distancing, isolation and lockdowns, unable to stand them for a quarter of a year, don't forget Julian Assange, forced into social distancing and isolation for years, for practicing journalism

Tom Tishken likes this.

Adonay Felipe Nogueira shared this.

AndStatus v.55.01 Beta with "ActivityPub Client to Server improvements"

AndStatus v.55.01 Beta with "ActivityPub Client to Server improvements".
Download from: https://github.com/andstatus/andstatus/issues/456

1. This release was focused on supporting new and improved #ActivityPub features that appeared both in #Pleroma and, surprisingly, in #Mastodon also. You can really start experimenting with ActivityPub social network type if you have an account at Pleroma site with latest v.2.x Pleroma builds... Posting with image attachments works.

2. Mastodon (not AndStatus!) doesn't give you enough features to switch client connection to ActivityPub simply because Home timeline and posting via ActivityPub connection is not supported yet (corresponding pages give 404 Not found error).
But you can see our own posts on Mastodon servers and navigate to other Actors and their post via them (you can see profiles of other Actors and see their posts...). You can even play with Mastodon as an "ActivityPub" type Social network in AndStatus today! But prepare to see empty Home timeline and to be read-only there for now. Switch to "Sent" timeline and see your Actor's posts, see other actors and their posts similarly...
These new Mastodon improvements make me very optimistic about the future of ActivityPub in client apps across all server platforms.

3. Some important fixes, including more Avatars and Images will be shown.

4. More convenience for developers. Logging of network level messages (including response headers) improved. Even file names with responses are much clearer now, e.g. 2020-04-25-03-34-51-663_social.tulsa.ok.us-oauth_register_client_response.json or 2020-04-25-03-35-02-235_mastodon.technology-get_actor_response.json (real names from my log). Remember that logs are stored for 10 days and can be optionally included in a Backup!

Server developers, please use AndStatus as your testing client! https://loadaverage.org/attachment/5911794
--
andstatus@loadaverage.org
URL: https://loadaverage.org/notice/19107669

Tom Tishken, Distopico, Michele Montagna likes this.

Michele Montagna shared this.

Amitai Schleier at 2020-04-21T13:33:47Z

Was gonna put shoes on the kid. He slid off the couch directly onto the shoes. I say "Shoe-butt". Therefore, the music we listened to while playing outside was Schubert.

Tom Tishken likes this.

Karl Fogel at 2018-09-13T03:56:08Z

My 9/11 thought is not about terrorism, it's about one underexamined poor response: Don't drastically tighten airport security measures but then offer wealthy|privileged|not-obviously-muslim folks special treatment by which they can get shorter lines. (

https://www.rants.org/2016/06/trusties_and_suspies/

)

Tom Tishken, McClane likes this.

McClane, McClane, McClane, McClane shared this.

not-obviously-muslim has some really odd things go on.

My brother has a beard. He went to Dubai once. Now he gets "randomly screened" on international flights.

I do not have a beard. I have also been to Dubai. No random screening.

¯\_(ツ)_/¯

We are of Swedish-English-Irish descent. Our father teaches at Baptist university and my brother has lived in the small-town south his entire life minus his 4 years at Chapel Hill.

Unless there's another "Evan Whitfield" that is engaged in something that might be seen as a radical profile, then wtf.

I'd suggest my profile suggests I'm much more likely to be a radical. BUT ZOMG BEARD!!!!!!!!!!!!!!

Doug Whitfield at 2018-09-14T14:12:09Z

clacke@libranet.de ❌ likes this.

Franz R. at 2018-06-30T13:09:22Z

♲ Piratenpartei@twitter.com 2018-06-30 10:01:00:

They try to kill memes!
Nein zu #Linksteuer und #Uploadfilter. Stellt sicher, daß die #EU-Abgeordneten wissen, was IHR wollt. https://saveyourinternet.eu/de/ #Artikel13 #SaveYourInternet



Tom Tishken likes this.

AndStatus learns to post with a Title

AndStatus@Identi.ca at 2018-03-25T15:11:48Z

I'm implementing Title (Note name) in #AndStatus. At last :-)
This will work for #Pump.io and #Mastodon

Krugor, EVAnaRkISTO, martinho, Scott Sweeny and 4 others likes this.

Krugor, martinho, martinho, AJ Jordan and 6 others shared this.

Alexandre Oliva at 2017-11-28T03:08:32Z

Both the #internet and the #www are under attack right now https://www.eff.org/deeplinks/2017/10/drms-dead-canary-how-we-just-lost-web-what-we-learned-it-and-what-we-need-do-next via Dr Roy Schestowitz

Tom Tishken likes this.

Tom Tishken shared this.

I have dreamt a dangerous dream...

Stephen Michael Kellat at 2017-11-05T04:55:42Z

When the US Government simply buys up a controlling share of the stock of Twitter on the open stock market through the DoD black budget, seats a bunch of lieutenant colonels on the board of directors of that company, and shuts the whole thing down for the sake of preserving our national security. Jim Geraghty's Morning Jolt from Friday (see http://www.nationalreview.com/morning-jolt/453392/russian-influence-facebook-ads-scapegoat) under "Who Really Controls the President's Twitter Account?" is truly a scary read. He does put forward a truly plausible way Twitter could help cause an atomic conflict.




Might as well shut down Facebook for safety's sake too. The nightmare only had Twitter getting that fate. There's no reason really to leave Facebook out or to leave Google+ standing.

Tom Tishken, AJ Jordan likes this.

Elena ``of Valhalla'' at 2017-11-05T09:38:13Z





What is Dino?



Dino is a modern IM client using XMPP (Jabber) with support for both OpenPGP and OMEMO. It looks very nice and can already be used for chatting and group conversations. It is, however, not yet stable nor feature-complete. If you are looking for something like Conversations (Android XMPP client), but for the desktop, Dino is for you. If you like to have something more stable and feature-complete, try Gajim instead. I use both! :~)





Dino is written in C and Vala, uses the GTK+ UI toolkit and looks best in Gnome, XFCE, or other GTK+ based desktops. I heard about planned versions for Windows and MacOS, too, but don't hold your breath.



How to install Dino on Debian?



Since yesterday, the Dino IM client is available in the official Debian repositories, but so far only in the "experimental" distribution. To install it, Debian users have to:
$ echo deb https://deb.debian.org/debian/ experimental main | sudo tee /etc/apt/sources.list.d/experimental.list
$ sudo apt update
$ sudo apt -t experimental install dino-im

This should work on nine official and five unofficial architectures for at least unstable and testing. Not sure about stable. I'm pretty sure, that oldstable will not work.



Why the "-im" suffix for Dino in Debian?



There used to be another program, an "integrated MIDI piano roll editor and sequencer engine", by the same name in Debian. Many references to the old program still exist, so it would be problematic to recycle the name for a different purpose.



Happy chatting!



#xmpp #debian #dino #jabber #openpgp #omemo #im #federation #chat Debian Package Tracker - dino-im

Debian Package Tracker - dino-im

Tom Tishken, clacke@libranet.de ❌, Scott Sweeny likes this.

clacke@libranet.de ❌, clacke@libranet.de ❌, clacke@libranet.de ❌, Ben Sturmfels shared this.

Show all 6 replies

Well, there are a lot of *swift* packages in Debian, but they're mostly related to the Openstack thing, and Swift IM was there before Apple came with their "Swift" language, so it was not that used at the time of Swift IM's creation =)




And Swift IM _is_ in Debian and has been for a long time (included in Wheezy), it's just not in Debian 9. AFAIK the Debian package is maintained directly by upstream, maybe part of the process could be improved somehow...

Thanks, I couldn't find it.




I notice that it hasn't come back in buster, either, and has a couple of release critical bugs that have been open for about a year: that isn't exactly a good indicator of the health of a package; maybe upstream has just stopped caring about debian?




https://tracker.debian.org/pkg/swift-im

» Elena ``of Valhalla'':

"[...] maybe upstream has just stopped caring about debian? [...]"

I doubt that, as they maintain their own repos.




Maybe it would be good if there was a Debian-specific person (or group) taking care of upgrading the package on Debian's repos?